Vote Now to Help Find a Cure!
October is breast cancer awareness month. The color of the cause is everywhere. TV stars, local officials, even brawny athletes are proudly donning pink. The tireless work of those volunteering to spread awareness and to support the search for a cure is inspiring. And, thanks to their efforts, there is more momentum than ever to find a cure for this terrible disease that one in eight women will be diagnosed with in their lifetime.

Making Strides Against Breast Cancer is the largest network of breast cancer awareness events in the nation. On October 25, Making Strides of Panama City is hosting a fundraising 5K walk at Pier Park. Already, more than 100 teams have raised more than $30,000!
Here's an easy way to join the fight.
Visit the Syfrett, Dykes & Furr Facebook page and leave a comment with the name of the team of your choice. The team with the most comments will receive a $100 donation. In addition, members of the Syfrett, Dykes & Furr crew will register and walk with that team.
Some basic rules:
Please use the team name in the comments, not a team member's name.
The voting ends at midnight, Thursday, October 23, so leave your comments today.
One comment per user, please.
Related links
For a list of teams click here.
To vote click here.
To learn more about Making Strides, the 5K walk, or to sign up or donate, click here.
To learn more or to donate to the American Cancer Society click here.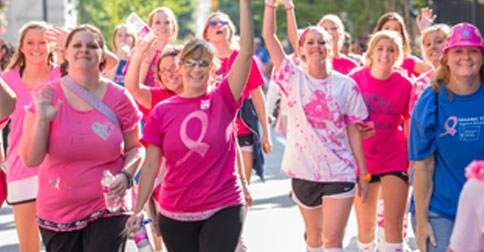 Posted By
Syfrett, Dykes & Furr
Categories: