Pick the Winners, Get Some Dinner!
We have our winners!
Out of 105 entries (see list below,) only six fans picked Ohio State and Oregon to win their games.
We congratulate the following four participants for winning a $50 gift card from Beef 'O' Brady's and Syfrett, Dykes & Furr:
Tracy C (picked winners, picked 2 exact scores)
Kyle (picked winners, picked 1 exact score)
Joseph V (picked winners, picked 1 exact score)
Kelly D (picked winners, closest picks to all four scores)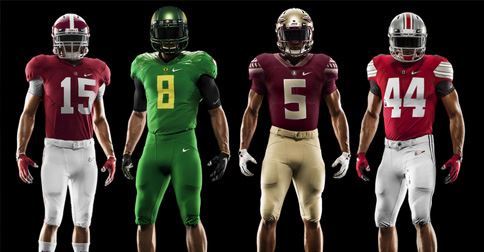 Finally, the college football national championship will be decided with a real, honest-to-goodness playoff. It has long been the hope of many fans: ditch the BCS system and let the four best teams in the country duke it out – on the field – winner take all.
On January 1st there will be two semi-final games. The Rose Bowl in Pasadena will pit the Seminoles from that school right down the road and the Oregon Ducks. A bit closer to home, the Alabama Crimson Tide will take on the Ohio State Buckeyes in Sugar Bowl. The winners will advance to the January 12th championship game in Dallas. Yep, even for the casual fan, this is a pretty big deal.
The Championship Challenge
If a trip to Big D isn't in the cards for you, maybe you should try a different kind of card. We're giving away four $50 gift cards from our friends at the Lynn Haven Beef 'O' Brady's. That's a lot of wings … mmmm, wings. (Or salads, burgers, pizzas, flatbreads, beverages… you get the picture. It's a big menu at Beef's!)
To enter, just post your scores and email address here. The four closest predictions win (details below). The contest closes at midnight, December 31st. Winners will be notified via email by January 5th.
We will send all entrants only one email regarding this contest. We will not share your information nor add you to any email list.
How contest winners are determined:
Entrant has correctly picked the winning teams.
Entrant has come closest to the actual score for each of the four teams.
If necessary, ties will be broken by entry date and time with earlier entries declared the winner.
Other details:
Gift cards must be claimed at the Lynn Haven Beef 'O' Brady's 2310 S Highway 77 Suite 350 Lynn Haven, Florida (850) 271-0064.
Gift cards must be claimed by January 31, 2015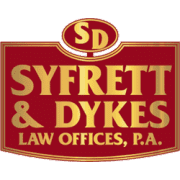 Posted By
Syfrett, Dykes & Furr
Categories: