How Do I Get My Medical Bills Paid After An Automobile Accident?
Under Florida law all drivers SHOULD carry Personal Injury Protection Coverage (commonly referred to as PIP) on their vehicles. This coverage pays 80% of the first $10,000 in medical bills. After PIP expires we then look to see if our client purchased Medical Payments Coverage (MPC) on their automobile policy. If so this coverage will pay the 20% not paid by PIP and it will also continue paying (up to the amount purchased) any bills not paid by PIP.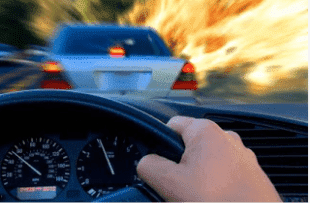 After PIP and MPC have exhausted we then look to see whether or not our client has any health insurance such as BCBS, Aetna, a Group policy with their employer, TRICARE or Medicare and/or Medicaid. If these are available then all medical bills should be sent their for payment waiting on the time that the personal injury/automobile accident case is resolved.
The primary coverage the other driver (at-fault party) carries to assist in the event of medical bills and serious injuries after an accident is bodily injury liability coverage or BI. The other coverage our client may have purchased that can also help is known as uninsured or underinsured motorist coverage.
For more on the various types of automobile insurance coverage, how they work and what they do please see attorney Douglas Dykes' book – the Ultimate Consumer Guide to Automobile Insurance Florida. This book is available for download on this site and you can also read excerpts from this book on our site as well. To see the videos on our site that address the questions of medical bills after an accident simply visit the numerous videos found on our blog or our website.
At Syfrett, Dykes & Furr Law Offices we don't believe our job is done until we have explored all the possible avenues for payment of our client's medical bills and made sure no stone is unturned. We have been down this road many times before as we work to help our clients in the past and today. We would be happy to help you with any questions you may have regarding payment of your medical bills after being injured in an automobile accident, motorcycle accident, pedestrian accident, bicycle accident or other type or personal injury or wrongful death case. Please give us a call today at (850) 785-3400 or send us an e-mail now.
Posted By
Syfrett, Dykes & Furr
Categories: