Motorcycle Injury Cases in Panama City, Florida
As a motorcycle enthusiast, you should know that Florida personal injury protection coverage (PIP) does not apply to motorcycles. Therefore, there is no automatic payment of your medical bills in the event of an injury.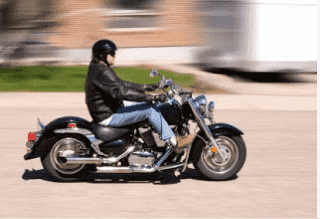 At Syfrett, Dykes & Furr Law Offices we understand that the motorcycle injury case is not necessarily the same thing as an automobile accident or car wreck injury case. First, the potential hazards the motorcycle driver is faced with are much greater than the normal car driver. We understand that motorcycles are not always seen by other drivers. We understand that injuries from a motorcycle accident may be much more severe than in an automobile accident.
In addition, we understand Florida law as it pertains to the motorcycle driver and his/her rights on the road. Specifically, a motorcycle is entitled to the full lane of travel under Florida law – see Florida Statute 316.209(1) below. We also understand that the need to investigate the motorcycle injury case promptly and thoroughly is critical. With construction being constant on Florida's roadways promptly making documenting the scene of the crash with photographs, videos, and measurements is something we take very seriously. In addition, we believe nothing replaces visiting the scene where the crash occurred. We set out to do this promptly as we begin our investigation to all our cases. On more than occasion we have discovered additional evidence that has assisted our client in the success of their case. Going to the scene promptly after the accident may reveal something about the traffic pattern, other hazards in the roadway, and it may also reveal names and information from witnesses who are aware of the crash and the facts surrounding the crash but were not listed on the police report.
In addition, to our investigation we understand it is also critical to begin photographing the injuries our client has sustained immediately. We also obtain copies of all x-ray reports, MRI reports, CT scans, and other diagnostic reports that are available that further document and substantiate our client's injury case. When appropriate we also obtain medical illustrations, colorized x-rays, colorized MRIs and other exhibits regarding important injuries and/or issues in our client's cases.
We are also well aware of the tremendous power video can and does make in the minds of the insurance adjuster and ultimately the jury. We have great relationship with a Professional Videographer who lives and works right here in Panama City. He is professional, courteous and prompt and he understands what must be highlighted about our client's injury case to help us successfully recover full compensation on our client's behalf.
We will be happy to share with you some of the client videos we have prepared in the past. Please call Syfrett, Dykes & Furr at (850) 795-4979 for more information on this or any personal injury questions.
Posted By
Syfrett, Dykes & Furr
Categories: