A Good Local Plays It Safe
For those of us in NW Florida, March is when springtime officially arrives. But as many of our visitors from the great, white, north depart, springtime brings new arrivals and seasonal events that that warrant keeping in mind.
Spring Break and Thunder Beach
No doubt about it, spring break on Panama City Beach is renowned worldwide. The influx of youngsters looking for fun and sun is largely harmless and great for the local economy, however we all know there are isolated events of real danger.
In April, Thunder Beach will be rolling into town for yet another installment of the nationally celebrated motorcycle rally. As always, the events calendar will be jam-packed with concerts, contests, and shows, many of them attracting large crowds … some of them – very large crowds.
Safety (Beyond Sunscreen)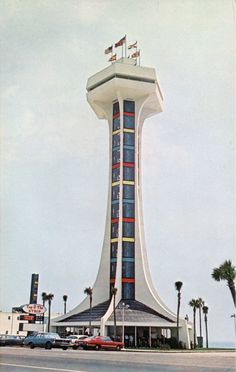 For those of us that have to spend any appreciable amount of time behind the wheel, especially on the west side of the Hathaway Bridge, there will likely be the occasional event-related aggravation. Like any other time of elevated traffic, it is especially important to practice safe and defensive driving. Look twice before entering traffic, especially during Thunder Beach; motorcycles may not be as visible as other vehicles, especially in heavy traffic. Be patient. Listen to some relaxing music. There will be many drivers around you navigating unfamiliar areas (many of them will be younger and less experienced drivers), so stay alert. Remember: it's illegal to text and drive, so no distracted driving, ever.
If you choose to join in the fun, play it safe. There is never an excuse for impaired driving. If you are part of a group, designate a driver. Be proactive, if you see someone who is obviously impaired, offer to call a cab or inform your bartender, server, or host. You may save a life. It's a safe bet that most proprietors of local establishments are familiar with local cab and limo services, several of which offer tipsy taxi services.
Posted By
Syfrett, Dykes & Furr
Categories: